Does your speech have a memorable close?
Recently, I did a half-day presentation skills training program for a corporate group of one hundred people. I asked three volunteers to prepare short talks ahead of time so they and the group could have a "before" and "after" experience of our Line by Line Coaching™ process.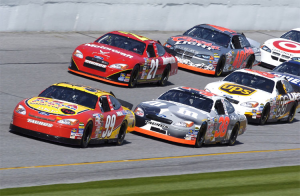 One presenter gave a talk on NASCAR. An enthusiastic NASCAR fan, she prepared and delivered a lively speech. She told great stories, used good delivery skills and created a PowerPoint presentation filled with colorful images and videos of NASCAR celebrities and exciting races.
Like a pro, she had the audience in the palm of her hand and finished her presentation on a high note. Her last slide showed an exuberant photo of her family cheering in the grandstand…. or so she thought.
She had forgotten that she had another presentation at the end of this one. After she gave her final thought she clicked to the next slide expecting it to say, "Thank You." But instead, everyone saw a picture of the famous Brussels statue, the Manneken Pis. (You know, the one of the little man urinating into a pond.) The title of her slide was, Urinating Athletes.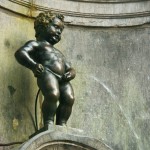 The audience immediately howled with laughter, and the embarrassed speaker sheepishly grinned and apologized. "Oh sorry," she said. "This is for a different presentation." Fortunately, they all knew her and she was quickly forgiven. But this certainly proves how important it is to carefully plan and rehearse your close.

What Makes a Memorable Close?
A strong and memorable close recaps the core purpose of your presentation. It also reclaims lost audience attention and captures any interest that may have lagged during your presentation. It is your last chance to win the support of your audience.
Surely, the Urinating Athlete slide was a memorable close, but it's one I don't think the speaker would ever want to repeat!


Practice Makes Permanent

While developing your close is crucial, practicing it is even more important. You want to be able to deliver your close with ease, even in the most stressful situations. Adequate practice ensures that your reflexes are finely tuned and will perform for you.
And here's one other piece of advice: Never put two presentations back to back in one PowerPoint slide deck. Always add a neutral slide in between, or better yet, make two decks. Otherwise, you may just get caught with your pants down.