Today, July 1st, is an auspicious day for corporate America. Assuming the role of CEO of Xerox Corporation, Ursula Burns will become the first African American woman to lead a major Fortune 500 company. She is also the first woman in modern history to take the reins from another female, departing CEO Ann Mulcahy.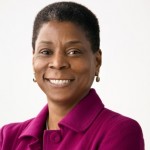 Last year, Burns ranked 10th on Fortune magazine's top 50 Most Powerful Women in America. She's the second-highest placed African-American woman behind only Oprah Winfrey, who was ranked number eight.  
Read more: http://www.nydailynews.com/money/2009/05/23/2009-05-23_1st_black_woman_xerox_ceo.html#ixzz0K1Z6GOJq&C
Burns has received praise and accolades from thousands of well wishers over the last few months. Noel Tichy, renowned professor at the University of Michigan Ross School of Business stated, "We now have something to share with our MBA females that we've never had." After that comment, unfortunately, he dropped the all male sports metaphor. "This is a bases-loaded home run."
Now I love baseball just as much as anyone and certainly more than many women. But I cringed when I heard a decidedly male sports metaphor being used to describe the unparalleled achievements of this powerful woman. While I'm sure Tichy meant no harm or disrespect (he probably was unaware of using this figure of speech), this does give us a perfect example of why metaphors should be carefully chosen in all types of communication.
Twenty-five years ago when I joined the workforce, male-oriented metaphors were totally acceptable, as C level positions were held almost exclusively by men. Over the years I've seen more women take leadership roles. For example, I've had the unique opportunity of working closely with Autodesk, a leading software company whose former CEO, Carol Bartz (now at Yahoo) is a formidable leader in the technology industry. And there have been other women leaders including Meg Whitman of eBay, Carly Fiorina of Hewlett Packard, and Irene Rosenfeld of Kraft Foods. Avon (AVP) CEO Andrea Jung became the first non-white woman to lead a major company in 1999. Clearly, the tide is starting to change, which means to me, among other things, that corporate cultures have an opportunity to adjust their language choices, including the use of metaphor, accordingly.
Today, women make up 59.6% of the U.S. labor force and occupy approximately 16% of top corporate positions, according to Catalyst, an advocacy group that tracks women's advancement in the workplace. While these numbers may seem dismal at first, we must acknowledge that they are at least moving in the right direction. And with Ursula Burns stepping up as the first African American woman to lead a large public company, the future for women leaders looks even brighter.
My hope is that as more women assume positions of representational leadership in the C suite we will see a shift in corporate language and find alternatives to the overuse of sports metaphors. While as women our initial response might be to counter the use of sports metaphors with more "women oriented" images (in Burns' case the powerful Athena, the Greek goddess of wisdom who was also a warrior comes to mind), let's resist that urge.
Instead, I would like to see us cultivate language that is gender neutral. Metaphors from nature, music, relationships, science, or the family would go a long way toward reducing unnecessary competition, breaking down barriers and encouraging inclusion, fairness and impartiality.
For now though, let's put words and metaphors aside and join together in celebrating the achievement of Ursula Burns. And just this once I will concede: She hit it out of the park.
Link to podcast: http://www.businessweek.com/magazine/content/09_23/b4134018712853.htm?chan=rss_topEmailedStories_ssi_5