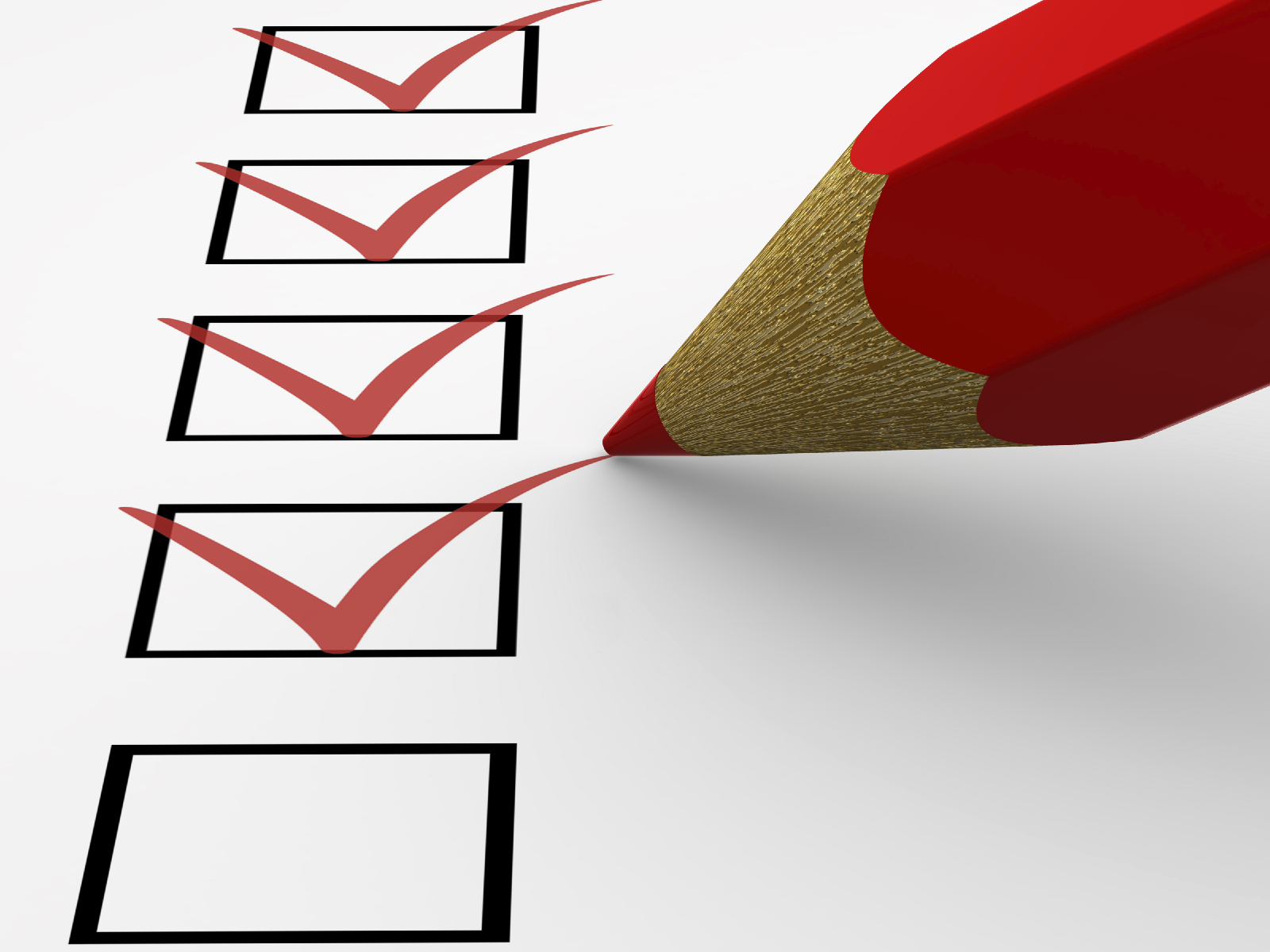 This is the time of year when I check-in with my past Executive Immersion clients to see how things are going with their presentation skills—what's working and what still needs attention. I had several interesting calls this week which revealed tips to fit nicely into a "Best Practice" list.
When I call people, I usually get the same response, "Thanks for reaching out. It's nice to hear from you," meaning, "[Gulp!] I better give a few great presentations before I speak to Angela next week!" It reminds me of my annual dental check-up. Like many people, I always brush and floss twice as much during the weeks before my appointment.
All of the people I spoke with give presentations to a range of audiences and venues, including all hands meetings, staff meetings, department meetings, executive briefings, board presentations, customer presentations and large national and international conferences.
I begin the calls by asking my clients how things are going with their presentation skills. Here are some of the typical responses I hear:
"I think I'm doing much better."

"I'm using everything you taught me."

"I'm getting good feedback."

"I'm more relaxed."

"I've gotten really good at telling stories and the audience seems to like it."

"I'm recognizing the audience consciously."

"I love using the delivery techniques I learned—the gestures, posture, eye contact, slowing down and pausing."

"I'm more concise."
And so the love fest goes on for the first part of the conversation. Then, without my saying anything, they switch gears and become their own worst critic with insights like:
"But I'm still not as strong as I could be."

"I can't seem to stand still."

"I still go off on tangents."

"I know I should spend more time preparing, but I still slap together dense slides sometimes."

"I haven't practiced the 3, 4, & 5 syllable word drills you gave me."
Finally, I ask what they learned from our work that has had lasting impact. Here are the top replies they shared—and that everyone can benefit from:
Simplify the message.

Understand the audience and use techniques to engage them.

Use engagement questions such as, "I know what you're thinking" and "You're probably wondering."

Be aware of my posture, gestures, and facial expression.

Use more emotion and show more passion even though I'm not comfortable doing so.

Keep my slides simple—use graphics and tell a story with pictures.

Prepare for the Q&A based on past presentations. Keep a file of questions and review them.

Practice by giving the presentation out loud and not just reviewing it in my head.
Everyone I speak with always has a long list of what skills and behaviors that have changed for the better and a short list of skills they still need to refine. They're proof that the growth process in any area takes time. So if you feel that you still haven't mastered all there is to know about public speaking, don't worry. You're not alone, and there is always more to learn. The key is to focus on a commitment to continuous improvement. If you do that, your skills will improve, and you'll do just fine.
And please let me know what you would add to this list. I'd love to hear from you.