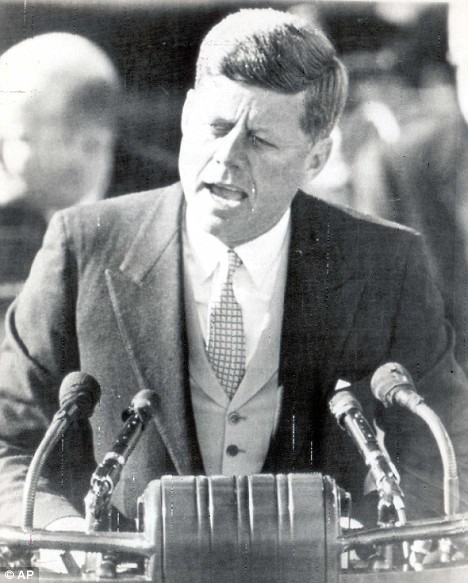 When asked to describe John F. Kennedy, many people mention the phrase "great speaker." It's true. Watch any of his speeches and you'll see someone who looks natural and elegant in front of a crowd. He had a cunning wit and easy charm. He was articulate, intelligent, direct, and inspiring. Most of all, he looked comfortable.
But comfortable he was not. Over the last two weeks I have watched numerous documentaries about JFK's life and realized once again that in addition to being a great speaker, he was also a very ill man, plagued with serious diseases from Crohn's to Addison's. As James Blight of The Daily Beast explained, "JFK—once believed to be the paragon of "vigah," health, and vitality—was in reality one of the sickest, most physically compromised American presidents in U.S. history. He was given last rites by a priest at least four times, and possibly a fifth—the latter while he was president, in June 1961." JFK's various conditions were treated with steroids and other strong drugs that caused severe side effects and weakened his spine, resulting in chronic pain.
Now think about this: If JFK was in pain most of his life that would mean he was giving some of the best speeches of the 20th century while enduring extreme discomfort, debilitating illnesses, and numerous medication side effects. It's challenging enough for most people to give a speech to a large crowd when they're in perfect health and under ideal circumstances. Imagine having to give a critical speech when you are in extreme pain. Yes, it could be that he was carried along on pain killers, other drugs, and pure adrenaline, and that he may not have felt distressed while giving a speech. However, he certainly felt it after the adrenaline wore off and the "performance high" abated. Either way, it's unimaginable.
Many of us have had the experience of having to give a presentation when we've not been at our best—either with a cold, a headache, or with some other physical or emotional challenge. And most of us can "rise to the occasion" in these stressful times and perform effectively. But these situations are infrequent. For JFK, on the other hand, coping with discomfort was a fact of everyday life. He not only rose to the occasion with every speech he gave, but he also set a new standard of leadership through his powerful and eloquent communication.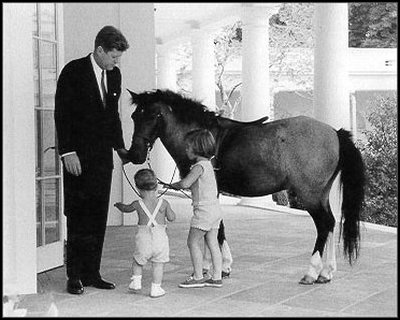 In a way, it's a bit ironic. Here was a man who couldn't even lift his own children due to his illnesses, yet he had the backbone to lead the American people through tumultuous times. Here was a man wracked with pain, yet when he stood in front of an audience of thousands he spoke with passion and certainty—as though he actually had the "vigah" he spoke of.
So, the next time you hear one of JFK's speeches, listen with a new ear. Think not about just the content of his message; think about the content of his inner strength—of his ability to rise above his own pain so that he could uphold his duty as president and inspire others through his oratorical greatness.
Fortunately, most public speakers will never have to overcome such a challenge. However, if you're ever in the situation when you have to present with a cold, a headache, or even a heartache, take a lesson from JFK. As he so eloquently said: "Do not pray for easy lives. Pray to be stronger men."

Click here to view some historic speeches from the JFK library.