The National Speakers Association of Northern California November Meeting

Last Saturday NSA/NC held an outstanding Chapter meeting. A full day of invaluable information for speakers and executive communications professionals. Over 120 members and guests attended the event sponsored by the Pro-Track program, now enrolling for January 2011.

Facilitation: The Secret Weapon of Professional Speakers, with
Kristin Arnold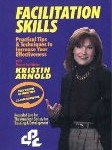 NSA National President Kristin Arnold started the day with a compelling presentation on facilitation. This is her area of expertise, since she has 20+ years experience and is the author of Facilitation Skills.
She distinguished facilitation (high process, low content) from keynoting (high content, low process). Her recommendations included:
Never do for the team what they can do for themselves
Type up meeting minutes as a value-add
Guide the meeting along the path from generating to organizing ideas, deciding on responsibilities and acting on them
Create an action plan, listing the who, what and when that will make things happen
If you ask for someone to volunteer for an action, be silent until you get a response.
The Power to Inspire: The Non-Verbal's of Dramatic Presentations, with
Michael Grinder
Michael presented on both side of lunch for a total of 90 minutes of instruction. He's the master of non-verbal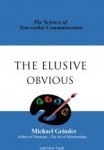 communication. His claim is that an average communicator informs; a good communicator persuades and a great communicator inspires. Michael is clearly a great communicator.
Michael showed, in fine-grain detail, how a speaker's posture, voice, gesture and breath combine in the three phases of a conversation: speaking, listening and pausing. Understanding when and how to vary these tools allows a presenter to move between credibility and approachability. Not knowing undermines your message. For example, asking "Any questions?" in a monotone, with chin locked and palms facing downwards, creates a much less favorable audience reaction than asking the same question in a modulated voice, nodding your head and holding your palms up. No-one likes to interact with a dictator.
I loved his demonstration on the podium which showed how speakers should be aware that "Locations have memories". If you have bad news to deliver as part of your talk, move, literally, to a different part of the stage. Then avoid that place for the rest of your talk.
I purchased Michael's package The Elusive Obvious which includes DVDs, flash cards and his book The Science of Non-Verbal Communication. His material lists 21 non-verbal secrets found at the heart of all communications, no matter how differently they might appear on the surface.
The content takes speakers through the four stages of professional development:
Content: the verbal level or the "what"
Process: the non-verbal or the "how"
Perception: timing or the "when"
Receptivity: permission or the "if"
The first two levels are part of the Science of communication, where the speaker is searching for the words to speak and deciding how to deliver them. The Art of communication assumes you know the tools of the Science and need to be conscious of when to deploy them appropriately. The highest level, Receptivity, is when speakers harvest the power of effective communication in terms of reputation, name recognition and high esteem.
Speaking to the Big Dogs: Getting Things Done with Executives, with
Rick Gilbert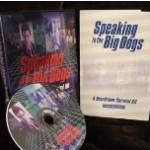 Past NSA/NC President Rick Gilbert closed the day by sharing his insights around speaking in the Board room. Rick's framework for planning a C-Suite presentation is based on the advice from interviews with 23 Silicon Valley executives. They said that when they hear from a mid-level manager they expect that person to:
Have done extensive homework before the meeting
To get to the point immediately
Use data over stories
Make the numbers bullet proof
Reduce PowerPoint slides
Be prepared to have their time cut and topic changed without notice
Know how to deal with conflict among a group of executive
Know how to present bad news
Focus on strategy over style.
Rick's framework for a Board room presentation lists some key points an aspiring middle-manager should use as a checklist prior to presenting:
Set the context for the meeting, confirming the topic and the time available
Cover the bottom-line "ask" for the discussion up front
Give solid reasons and list the value and benefits of the proposal
Present evidence (facts and data) for no more than two key points
Summarize these key points
Repeat the bottom line
Repeat the reason
Close with action steps.
That's it – get in, and get out. Save squishy interactions for ordinary mortals, like, umm … your family.
Also, understand that you are not in charge and that you are in a time constrained environment. Presentations to senior management require the ability to improvise. You are dealing with people who control others for a living.
As someone once said, either have a plan, or be part of someone else's plan.
—-
This blog post was composed by Ian Griffin, a freelance speech writer and active member of both the National Speakers Association (NSA) and Toastmasters. He was the 2008-09 President of the Northern California Chapter of the NSA. Read more of his work by clicking here: http://www.exec-comms.com/blog/.