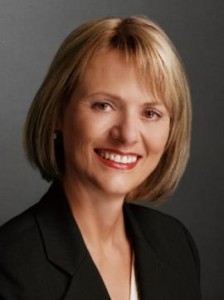 After two and one-half years as Yahoo's CEO, Carol Bartz was let go last week. Since then, the media has been having a field day reporting on Bartz's reaction to the decision. Granted, she may have said a few colorful words and called her former co-board members a less-than-flattering name, but we can't let that overshadow the reality of her work.
Bartz accomplished quite a bit for Yahoo. She stabilized the company, a big undertaking given where the company was when she took over. She successfully slashed costs and improved profit margins. And while she didn't improve revenue growth, she really didn't have the full opportunity to accomplish that goal. As she said in her Fortune interview, "They [the board] were told that we would not have revenue growth until 2012." So she was knocked out of the race before she had the chance to reach the finish line.
Given those accolades, though, the fact is that she did retaliate in an unprofessional manner. I've told clients in every industry and every company that using the F-word is never appropriate. But I wonder…is Bartz being judged too harshly for using a word many men have used publicly, from CEOs to politicians?
In the past, many corporations and board rooms were very much filled with the "good ole boy" mentality. Using the F-word was just part of the culture. And in order to compete, some women stepped into that culture and adopted the communication practices the men used.
While that strategy may have worked in the past, today it's not a wise move. When you have a global company—when you go outside your organization and into the broader community—your words and actions have greater impact. You're judged more harshly and have to be more careful. So while I would tell anyone—male or female—to get the F-word out of your vocabulary, I urge women to heed this advice even more so.
Ironically, though, it's not the F-word that hit Bartz where it hurts. Her description of her former co-board members as "doofuses" is what cost her $10 million, as she had a non-disparagement clause in her contract. This is just one example of why I stress the need for executives and anyone who does public speaking to use distinctive language that's free of jargon, slang, non-words, and hostile language. When you're speaking publicly, your vocabulary is crucial. And with today's speed of information transfer, your words will carry…long and far.
But all this doesn't mean Bartz can't make a comeback. Both Bill Clinton and Martha Stewart made remarkable comebacks after their challenging times. So for now, we'll have to sit back and watch how this one continues to play out. I'm a firm believer that when one door closes, another one opens. So for Bartz, this whole fiasco just may open her up to a world of opportunity.
This blog is part of my Wednesday for Women blog series, where I feature stories, resources and information to help women gain greater influence, power, and confidence in their professional and personal life. Please enjoy these weekly Wednesday blogs and forward them to the powerful women in your life.
Sign up for our monthly newsletter to receive valuable tips, techniques and updates on the latest news and events from DeFinis Communications.