I work with many people who give PowerPoint presentations.  And no matter how experienced they are, invariably a few of them forget to bring (or don't own) a remote control for advancing their PowerPoint slides.  As such, whenever I'm working with clients I always take extra remotes with me and usually end up giving them away.  I go through remotes faster than infants outgrow clothes.
I was recently on my latest search for the newest, highest quality and best priced PowerPoint remote.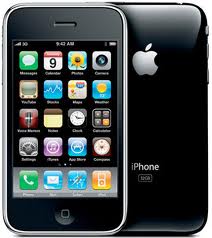 You can imagine how delighted I was to learn that there's an app for that.  It's called the i-Clickr PowerPoint Remote, and it's available for use on the iPhone/iPod Touch/iPad (Apple iOS 3.1 or later), Android, Windows Mobile 6, and Windows Phone 7. 
While I haven't tried the app yet, the features and possibilities seem beneficial for busy presenters.  For example, from your Smart Phone, you can have complete control of your PowerPoint presentation, including animations.  You can navigate through your slides with finger swipes and taps, track your presentation time with an onboard clock, and even set a presentation alarm so that your Smart Phone will alert you with a silent buzz before your time runs out. 
To use the app, though, you need a WiFi connection to your host PC or MAC.  So if the venue you're presenting in doesn't have WiFi, the remote won't work (meaning you can't rely on this app as your only remote option). Therefore, you'll want to make sure to have a Plan B.
Realize, too, that looking down at your screen can keep you from looking at your audience, so it will take some practice to get used to this sort of remote so you don't sacrifice your delivery skills.  Additionally, holding a bulkier tool like a phone instead of a more streamline remote unit will limit your use of gestures.
Still, for a one-time download fee of $9.99, this app could definitely come in handy when you're getting ready for a presentation and realize you forgot to pack a remote.
If anyone has tried this app, I'd love to hear your feedback on how it worked for you.