What do Samoan car thieves have to do with public speaking or speech writing?
On April 1st I received a phone call from my son.  "You'll never guess what happened," he said.  "My car got stolen…again."
Since it was April Fools' Day, I figured it was a joke.  After all, his car was stolen six months earlier and recovered after twelve uncertain days. How many people do you know who have a car stolen once let alone twice in less than six months?  But as it  turned out, this was no joke.  His car was stolen while it was parked in front of his house in San Francisco.  He spent a few hassled days dealing with paperwork and insurance claims before the police called him to say they found the car.
And they found his car quite by accident. According to the officer, three large men driving an old green Acura ran a stop sign.  The police pulled them over and ran a check on the license plate—it was my son's stolen car. They arrested the driver, who confessed to stealing the car, and let the other two men go. The officer then explained that the three men who stole the car were Samoans—big, big, big Samoans. So when my son got his car back it was filled with big things: three pairs of enormous Nike shoes, several shirts the size of small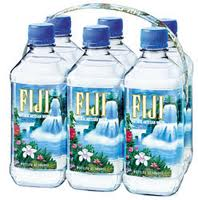 circus tents, a multitude of super size soda cups, one extra large belt, several half eaten pieces of red velvet cake, a large bottle of leather cleaner (I guess they were planning to clean the inside of the car), and most interesting of all, twelve large bottles of unopened Fiji water.
If you've read this story to this point, then it's probably the details that have held your interest.  In writing as well as public speaking, "God is in the detail," even if the story is about car stealing, which we all would agree is not very "God like."  Details evoke images and "show" people the picture you're trying to convey.  If you're talking about business productivity, for example, your details will help your listeners or readers feel the hustle of productivity and the rush of a sales call.  Details do more than just tell people what's going on.
In our programs we call the details "touch points"; they are the support evidence you must include to make your speech content interesting and evocative.  The more details—facts, description, metaphor, imagery, anecdote, picture, graphs, humor, charts, quotes,—the more you offer your listeners or readers to keep them engaged.  Details sell ideas, capture attention, and inspire others to take action.
Did the Samoan car thieves grab your attention?  Or was it the Fiji water or the red velvet cake?  Whatever it was I hope you are inspired to use a variety of "touch points" when you're writing your speech.
As for the car—it has a few more dents and nicks, but it runs just fine.  Maybe this experience is a good reminder for all of us to focus on one other important detail—always remember to lock your car!