Welcome to my Wednesday for Women blog series, where I feature stories, resources and valuable information to help women gain greater influence, power, and confidence in their professional and personal life. If you're a man reading this, please enjoy it and then forward these weekly Wednesday blogs to the powerful women in your life. They'll thank you for it!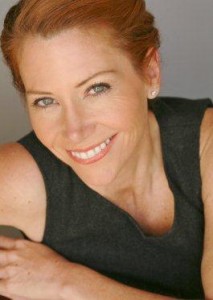 I received a call recently from a woman I hadn't heard from in over ten years—Diane Schrader (formerly Diane Duffy). Diane was a client of mine at Autodesk. At the time, she was a newly hired Applications Engineer who was a part of a technical team. I helped this team prepare for a national tour of Autodesk's 3D animation design software products. During the eight years she was at Autodesk, Diane travelled to over 40 countries as a product evangelist, delivering technical presentations to the company's customers and prospects. She loved her job. But she eventually left the company and decided to do something completely different: become a Hedge Fund manager.
Diane spent years researching alternative investments before launching a firm that advises on index futures. Because she was new to the investment industry, she joined a non-profit organization called 100 Women in Hedge Funds. Don't be confused by the name. 100 Women in Hedge Funds is an international association with well over 10,000 members who represent over 3,500 hedge funds, 1,000 fund of funds, and 500 institutional buyers. This week marks the organization's tenth anniversary. To celebrate, Diane was asked to organize a special program.
That's when she discovered that the anniversary week of the organization coincided with the annual SkyBridge Alternatives (SALT) Conference. She asked the SALT organizers if she could put together a panel of top women Hedge Fund managers to celebrate, and they agreed.
The SALT Conference brings together leaders from around the world to discuss current global issues as well as investment ideas and strategies within the context of a changing economic environment. It's an invitation only event, and attendees are screened. The audience of approximately 1,500 is made up of high-end family offices, Hedge Fund Managers, Institutional investors, and Pension fund managers.
Arguably one of the most respected in the industry, The Salt Conference speakers include George W. Bush, Colin Powell, Gordon Brown, and over 50 well know industry experts. While this list is quite impressive, what you won't see are many women. In fact, the panel that Diane will be moderating is the only one that will feature the expertise of women.
According to Diane, "The Hedge Fund industry, like no other, is absolutely performance driven. Numbers are everything. This industry thrives on formulas and ratios. We calculate performance, admire it, and reward it with more capital. It's because of this focus on performance that I believe we are on the verge of a revolution in asset management, led by women. Consider this:
• "Women-run Hedge Funds have had 8.2% average performance since 2003, out-performing the greater hedge fund community with 5.9% returns.
• "In the down market of 2008, this group returned -5.4%, compared to the -19% average loss of industry counterparts.
• "Studies show that this segment, on average, takes on less risk, has less transaction costs and has more steady returns.
"In a day where institutional investors are desperately seeking solid returns, women-run hedge funds cannot be overlooked."
I'm pleased to introduce you to the four extraordinary panelists who have founded or co-founded their firms, have acted as CEO, and, under their leadership, have grown assets under management from nothing into billions of dollars. You won't find any of these firms on Wall Street.


 Elena Ambrosiadou
 Founder & Chief Executive Officer, IKOS


 Jane Buchan
 CEO, Pacific Alternative Asset Management
 Company (PAAMCO)


 Renee Haugerud
 Managing Principal / CIO, Galtere Ltd


 Meridee Moore
 Founder, Senior Managing Member, and Chief   Investment Officer, Watershed Asset    Management, L.L.C.
Panels like this inspire me. In a male-dominated industry, this group of women is coming together to showcase their performance success. These leaders work hard, seek alternative solutions, make unconventional decisions, and bring solid returns to a struggling industry. And in so doing, they remind us that no matter what industry you're in, the time is now to join with other women in your field and make your voices heard. As these successful women tell us, there's power in numbers.