When you're preparing a presentation, who is the most important person you need to consider? The answer: Your audience.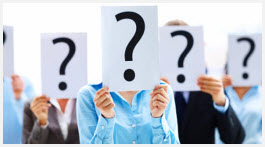 You've likely experienced, at least once in your career, what happens when you forget about your audience. Here's the scenario: You create the perfect presentation complete with solid transitions, compelling visuals, and stellar numbers. You have great jokes planned and practice every element of your speech. Yet, as you stand in front of your listeners and talk, your message isn't garnering any interest. You know you're crashing fast. While you may have prepared incessantly before you went to the front of the room, you forgot about the one critical element to your presentation—your audience.
If you forget your audience, your presentation can backfire. That's why knowing the details about them is critical for your success.
For example, Andrew Winston is a well-known consultant who is dedicated to helping companies grow and flourish by utilizing green environmental strategies. He speaks across the globe to varied audiences. As such, Winston is a master at crafting his presentation to match the needs of his diverse audience. 
Winston speaks to audiences of adoring fans, sustainability conference attendees, and even lumberjacks and loggers. Do you think he takes the risk of delivering the same speech to each unique audience? Of course not! The brilliance of Winston is his ability to deliver a compelling presentation every time he speaks because he caters to the specific needs of each audience. When he is in front of his fans, he is bold, controversial, and risk taking. However, when he is in front of an audience of skeptics, he eliminates the controversial pieces and engages with the audience on a personal level.
As a presenter, you must get your audience on your side. If the people in front of you want numbers, give them numbers; if they want jokes, give them jokes. However, if you don't take the time to analyze what would best suit your audience, your presentation will fall flat no matter how much you prepare. 
Therefore, before you begin crafting your speech, know who you are going to be standing in front of. Will you be amongst your cheering, loving fans? Or a caustic, skeptical group of dissenters? Make sure you are prepared to speak to the hearts and minds of the crowd in front of you!